Oh yeah… CBS's Mom helped me stay sober
OK… Sooo….TV and movie actress Anna Faris recently announced that she's ending her 8 years long marriage to fellow actor Chris Pratt. Which was a bummer, cause they were my favorite Hollywood couple and if i didn't had a most wonderful partner in the world i'd thought… well love is dead.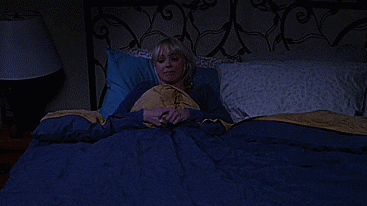 Faris met Chris Pratt in early 2007 at the table read in Los Angeles for the film Take Me Home Tonight and they married in 2009. They are also parents to 4 year old son Jack. And yeah sure, I addressed their pending divorce and I've also reflected on their joint on screen appearances both on TV and on film, but let me talk about one project of Anna's I'm very passionate about. Mom. Yeah that's right.
The CBS sitcom created by Chuck Lorre, Eddie Gorodetsky, Gemma Baker is truly fantastic and if you haven't seen it so far I urge you to do so. Immediately. Mom will have its 5th season premiere on November 2, and I can't wait for it for a number of reasons. Not only it includes two of my favorite actresses (Anna Faris and Allison Janney), Mom is for lack of a better word an understated master piece of a TV show.
Besides Faris and Janney in the leads, there is also great support from the supporting cast especially from Mimi Kennedy, Jaime Pressly, Beth Hall, Sadie Calvano and from season 3 and 4, from the fantastic William Fichtner.
The humor is honest and raw as you might expect from Chuck Lorre Production, but two things fascinate me in Mom. First the character development and of course the themes that are depicted (and the way that are handled).
Let me start with the characters. Yes the majority of the characters in Mom are female, most of them are middle-aged and very few are likable. The pilot episode of Mom started with mother and daughter Bonnie and Christy Plunkett (played by Allison and Anna) right after they started their sobriety. The two of them spent the majority of their lives using and abusing drugs and alcohol and now with the new found sobriety, they try to amend every broken relationship in their lives. Bonnie's relationship with her daughter Christy, and Christy's with her two children Violet (Sadie Calvano) and Roscoe (Blake Garrett Rosenthal).
Forgiveness unfortunately doesn't come so easy, but attending regular AA meetings, getting a decent job and going back to college helps with that process.
We see the Plunket women grow, we see them become respectable members of society, but most importantly we see them trying not to go back to their old lives filled with vices and regret. So, the main reason for this writing is actually the impact that the series had on me, also a recovering alcoholic. For the better part of my 20's I was functioning alcoholic and thank God I was never in trouble with the law like Christy and Bonnie but I can relate with their struggles on so many other levels. Even now 2 years after becoming sober, every episode of Mom is to me a brief AA meeting that I watch on my TV. There I see women who sit in circles and share their most intimate, funny and sometimes degrading memories of their drinking days. But they also share the lessons that they all learn on a daily basis in order to stay away from that lifestyle. And as a former addict I can relate to almost every single alcoholic story there. The puking, the blackouts, the bad decisions and poor life choices made during intoxication. The tremors from detoxing. Oh and the dreaded relapse. I've had several of them too.
I loved the fact that Mom dealt with relapse in a heartbreaking way actually. Why? Because every addict will tell you that the strong will we need on a daily basis goes out the window when we're dealing with loss, heartache or sudden stress. Bonnie went back to her using after her partner Alvin (Kevin Pollack) died suddenly from a heart attack, and Christie got her family evicted after she gambled her rent money. Alcohol was coping mechanism for the childhood traumas I experienced, the subsequent loneliness and the stress at work I experienced on a daily basis. And what was coping mechanism at first (and sometimes a social lubricant) gradually turned into a full blown addiction similar to Bonnie and Christies. You see, that's why I love seeing Mom. Their struggles are mine, they are yours. Whey are everyone's. With the exception of the spoiled rich and entitled divorcee Jill (Jaime Pressly) every single character has a regular dead beat job. They can't afford expensive rehab treatments like the Hollywood celebrities (hell sometimes they can't afford a cup of coffee) so stale coffee and cookies at an AA meeting are their best option. And that is perfectly fine. Cause that is the relatable part of the story.
The place where I live unfortunately doesn't have  an AA meetings so watching Mom was very similar to a weekly meeting for me.  20 minutes long meeting with lots of humor in which i quietly share my stories with some  great fictional characters. And by quietly i mean in my head. You see…  I've had most of their problems and I can relate to them without judgment, condescending or shame. Of course not all characters are likable and frankly that's one of the many things  I like about Mom. I've mentioned the rich and entitled Jill, but Bonnie is no Mother Theresa either. She's rude, deceitful, sarcastic, sometimes mean and not pleasant. Especially towards her friends. Again. As most people are. I've also had some issues with the guest stars and the choice of actors in supporting characters but most of all,  I've had  beef with the decision to let go of some of them in later seasons. I'm of course talking about the magnificent French Stewart as Chef Rudy, the Academy Award winner Octavia Spencer as Regina Tompkins and Nate Corddry as Gabriel the manager of the restaurant where Christy works.
But hey… I love Mom way beyond all of that. The series not only deals with addictions, it deals with so many other touchy topics that are somehow pushed aside in mainstream media or worse fawned upon. Teenage pregnancy, overdose, homelessness, death, gambling addiction, domestic violence are dealt with grace, humor and humility. I will never forget Christie's monologue at an AA meeting after dumping a man she was sleeping with (because he treated his daughter poorly).
-Since I've become sober, I've gained standards. Which means I'm going to die alone, says Christy and you know it's true. Back when she was using she put up with a lot of crap because she was no different from the man she was sleeping with. But sobriety does something to a girl. It makes you a better person and it makes you want to be with surrounded with better people as well.
If you haven't seen Mom, so far I urge you to go ahead and check it out. I promise you won't regret it. And who knows… Maybe it will change your life like it did with mine.