Casey Affleck's pre-emptive Oscar strike
You've probably heard the news. Casey Affleck publicly withdrew from presenting the Best actress Oscar at this year's Academy Award ceremony.
As reported by Deadline, Affleck informed the Academy (about one month before the event) that he won't be present at the Oscar's ceremony on March 4th to honor the Best leading actress (whomever it may be). He won the Best leading actor award last year for his performance in Kenneth Lonergan's Manchester By The Sea, despite numerous objections from the public. It's an Oscar tradition for every winning actor to present the same award to the best leading actress the following year, and the same thing is repeated with the supporting actor/actress categories.
But why is he backing out now? Well, it would be sane to suggest that due to the ongoing #MeToo movement and the still pending sexual harassment accusations among many powerful men in Hollywood, he would be the target once again.
He was actually accused of sexual harassment by 2 women in the years prior this movement, but that didn't prevent him getting in getting an Oscar last year. The accusations towards Affleck were toned down after a settlement and non-disclosure agreements but this leaves an open wound regarding his reputation.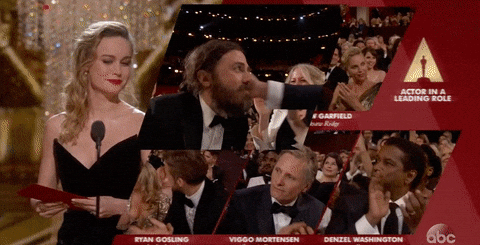 Some people in Hollywood see his avoiding attendance at the Oscar as admitting guilt, but it's most likely the case of him not wanting to get the stares and the looks of disapproval from the audience and from the general public.
Or as Deadline reported it… "he did not want to become a distraction from the focus that should be on the performances of the actresses in the category." It's a decent PR way of dealing with it to be honest, but not a decent way to live your life. I think it's a dick move from a man who actually got away with something many other men in Hollywood are ostracized and shunned over, and many of them has lost their jobs.
Mostly because he was not publicly accused during the avalanche of accusations since The Weinstein scandal. His indiscretions were made public years before the Weinstein scandal and subsequent aftermath of that scandal and were somehow ignored and forgotten.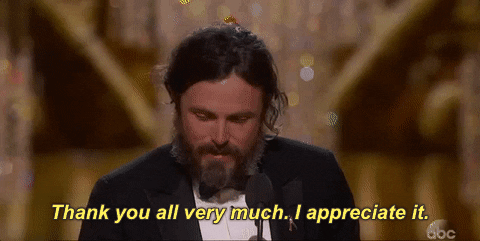 Sure Brie Larson silently gave her thoughts when she presented him with his Oscar, but I'm guessing there will be another actor presenting that same award (to hopefully Frances McDormand) on March 4th. And as for Affleck… He'll be fine, I guess. He's talented enough to make a career cam-back after this. He has plenty of projects lining up and you'll be seeing more of him on film and on TV.
So.. Don't you worry about him. He's being a dick, but he's not the only one in Hollywood, I'll tell you that.