Behold! Stephen Dorff's finest movies
You've probably heard the news. Stephen Dorff is joining Mahershala Ali and Carmen Ejogo in the 3rd season of True Detective, and I could not be happier to tell you the truth.
The Academy Award winner Ali will play the lead role of Wayne Hays, a state police detective from northwest Arkansas. Dorff on the other hand will be Wayne's partner Roland West, an Arkansas State Investigator who, along with his partner, has his life and career influenced over three decades by a baffling crime.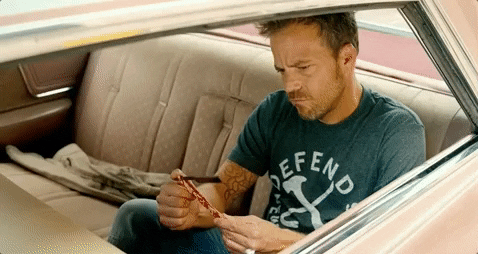 True Detective will be the first lead TV role for Dorff, since 2008's XIII: The Conspiracy but his fans can also catch him in the musical drama television series Star where he has a recurring role.
And although he had some TV roles in the late 80's, Dorff actually rose to prominence in the yearly 90's. It was his performance in The Power of One that put him on the map, and it was in that decade that he had the most productive and successful period in his acting career.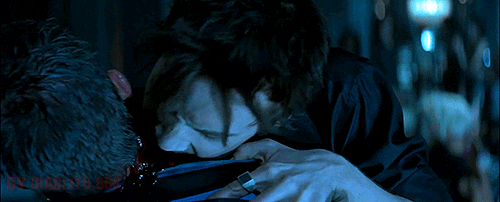 He was part of highly acclaimed movies like I Shot Andy Warhol and in highly successful action packed thrillers like Blade back in the 90's. You may also recognize him as the douche-y boyfriend of Alicia Silverstone in Aerosmith's Crying video, and equally douche-y boyfriend of Britney Spears in her Every-time music video.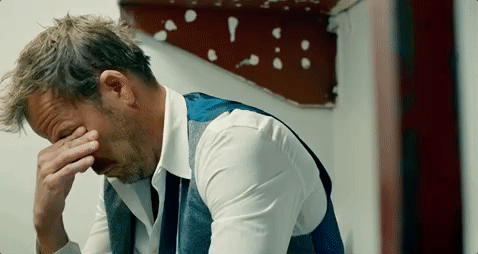 But I'm herE to talk about his movies. His good movies. The ones that are worth mentioning and even worth watching again. He has some of those in his career, but who are they?
Backbeat (1994)
Director: Iain Softley
Stars: Stephen Dorff, Sheryl Lee, Ian Hart…
Fun fact about the movie: Stephen Dorff was the only actor of the group who could actually play his instrument (he's actually a professional musician). Ironically, his character, Stuart Sutcliffe, could not play his instrument, which is one of the chief reasons the real Paul McCartney later cited for wanting Stuart out of the band. In the screenplay, however, the McCartney character agrees with Lennon that Stuart is a great bassist, and objects only to his stiff manner on stage.
I Shot Andy Warhol (1996)
Director: Mary Harron
Stars: Lili Taylor, Jared Harris, Martha Plimpton…
Fun fact about the movie: Harron had imagined Lili Taylor in the role of Solanas before casting her.
Blood and Wine (1996)
Director: Bob Rafelson
Stars: Jack Nicholson, Michael Caine, Stephen Dorff…
Fun fact about the movie: Sir Michael Caine had decided to quit acting after being greatly disappointed with the production of Bullet to Beijing (1995) and the sequel, Midnight in Saint Petersburg (1996). Jack Nicholson convinced Caine to come out of retirement, to work on this film. Caine had such a good time that he decided to continue acting.
City of Industry (1997)
Director: John Irvin
Stars: Harvey Keitel, Stephen Dorff, Timothy Hutton…
Fun fact about the movie: The line, "I'm my own police", spoken by Roy (Harvey Keitel), is taken directly from This Gun for Hire (1942).
Blade (1998)
Director: Stephen Norrington
Stars: Wesley Snipes, Stephen Dorff, Kris Kristofferson…
Fun fact about the movie: According to Wesley Snipes and Stephen Dorff on the commentary track, there was a slight clash between Snipes and Dorff while filming the hostage scene where Blade and Frost first meet in person. It was Dorff's first day, and while he was trying to establish Frost's motivation, approach, etc. Snipes became impatient and tried to counsel Dorff. Dorff became incredibly frustrated and said he felt overwhelmed since David Fincher and other notable filmmakers visited during filming and added further tension to the frantic on-set nature, forcing Snipes to assert his producer authority and make decisions. Snipes would tell Dorff that it was essential to trust in him, not only as the starring lead but also as producer. Snipes goes on in the commentary to say: "For a while…there wasn't that trust."
Cecil B. DeMented (2000)
Director: John Waters
Stars: Melanie Griffith, Stephen Dorff, Alicia Witt…
Fun fact about the movie: Maggie Gyllenhaal handpicked Jonathan Fiorucci out of the extras to be the guy she makes out with in the film's climax. Director John Waters later found out that Fiorucci's mother and his own mother are friends, adding "that only happens in Baltimore."
Shadowboxer (2005)
Director: Lee Daniels
Stars: Cuba Gooding Jr., Helen Mirren, Vanessa Ferlito….
Fun fact about the movie: Cuba Gooding Jr.'s character has 37 lines in the entire film.
World Trade Center (2006)
Director: Oliver Stone
Stars: Nicolas Cage, Michael Peña, Maria Bello…
Fun fact about the movie: After seeing his performance in the film, Crash (2004), Maggie Gyllenhaal recommended Michael Peña for the role of Officer William Jimeno.
Felon (2008)
Director: Ric Roman Waugh
Stars: Stephen Dorff, Marisol Nichols, Vincent Miller…
Fun fact about the movie: Stephen Dorff sustained two concussions during the production secondary to performing his own fight sequences.
Public Enemies (2009)
Director: Michael Mann
Stars: Christian Bale, Johnny Depp, Christian Stolte…
Fun fact about the movie: This is the third time Johnny Depp and James Russo work together on a film. They both appeared in Donnie Brasco (1997) and The Ninth Gate (1999).
Somewhere (2010)
Director: Sofia Coppola
Stars: Stephen Dorff, Elle Fanning, Chris Pontius…
Fun fact about the movie: Stephen Dorff and Elle Fanning spent a lot of time together prior to the shoot in order to build the father-daughter relationship their characters have. For example, Dorff sometimes picked Fanning up after school.
The Motel Life (2012)
Directors: Alan Polsky, Gabe Polsky
Stars: Garrett Backstrom, Andrew Lee, Emile Hirsch…
Fun fact about the movie: Dakota Fanning's sister, Elle Fanning has also starred with the film's star, Stephen Dorff in Somewhere.