Autumn movies to put you in an autumn mood
The official start of the Autumn is just weeks ahead. With the start of the new school year and the near end of the Summer there is more beautiful things to come in the new season.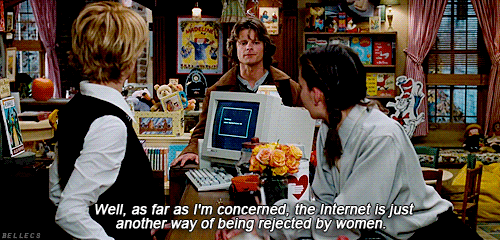 Autumn foliage, pumpkin spiced everything and lots and lots of overalls. But with the new season comes a new mood to be cherished. Autumn mood for movies is filled with back to school themed flicks, romantic comedies set in New York, and of course the queen of the rom com genre, Meg Ryan. So, what are the best Autumn movies to get you in an Autumn mood?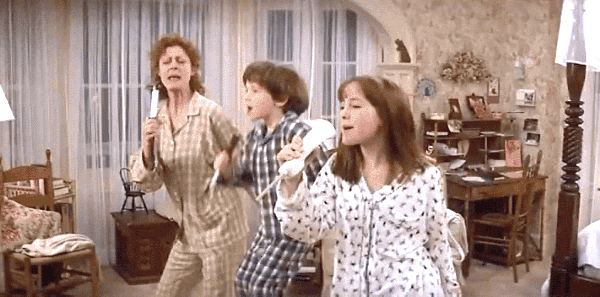 These are the movies of Filmsane's list.
October Sky (1999)
Directed by: Joe Johnston
Starring: Jake Gyllenhaal, Chris Cooper, Laura Dern….
Fun fact about it: The real Homer Hickam Jr often attends the annual Rocket Boys/October Sky festival now held near the town of Coalwood.
Fantastic Mr. Fox (2009)
Directed by: Wes Anderson
Starring: George Clooney, Meryl Streep, Jason Schwartzman, Bill Murray, Willem Dafoe…
Fun fact about it: Wes Anderson chose to have the actors record their dialogue outside of a studio and on location to increase the naturalness: "We went out in a forest, went in an attic, went in a stable… we went underground for some things. There was a great spontaneity in the recordings because of that."
Stepmom (1998)
Directed by: Chris Columbus
Starring: Susan Sarandon, Julia Roberts, Ed Harris…
Fun Fact about it: Susan Sarandon's character is seen wearing a witches hat during the Halloween scene, a nod to her role as a witch in The Witches of Eastwick (1987).
Legends of the Fall (1994)
Directed by: Edward Zwick
Starring: Brad Pitt, Anthony Hopkins, Aidan Quinn, Julia Ormond…
Fun fact about it: Originally conceived as a starring vehicle for Sir Sean Connery and Tom Cruise.
Hocus Pocus (1993)
Directed by: Kenny Ortega
Starring: Bette Midler, Kathy Najimy, Sarah Jessica Parker…
Fun fact about it: Strangely, the film was released in the Summer of 1993 rather than in the Autumn.
When Harry Met Sally… (1989)
Directed by: Rob Reiner
Starring: Billy Crystal, Meg Ryan, Carrie FIsher…
Fun fact about it: The orgasm scene was filmed at Katz's Deli, an actual restaurant on New York's E. Houston Street. The table at which the scene was filmed now has a plaque on it that reads, "Where Harry met Sally…hope you have what she had!"
You've Got Mail (1998)
Directed by: Nora Ephron
Starring: Meg Ryan, Tom Hanks, Parker Posey…
Fun Fact about it: All of Joe and Kathleen's e-mails were put on the movie's official website which Warner Bros. has kept active.
Rushmore (1998)
Directed by Wes Anderson
Starring Jason Schwartzman, Bill Murray, Olivia Williams…
Fun fact about it According to Bill Murray, he disliked Jason Schwartzman's personality during their first meeting. But he eventually warmed up to him while they worked together.
Election (1999)
Directed by Alexander Payne
Starring Matthew Broderick, Reese Witherspoon, Chris Klein…
Fun Fact about it Chris Klein's debut film and his first professional acting job. He was a student at Millard West High School in Omaha when he was discovered by Alexander Payne while looking for a school to use for filming (another one was eventually used). Although a number of other actors auditioned for Paul, Klein stuck in Payne's mind.
Love Story (1970)
Directed by: Arthur Hiller
Starring: Ali MacGraw, Ryan O'Neal, John Marley, Ray Milland…
Fun fact about it: Film debut of Tommy Lee Jones, a Harvard graduate. Erich Segal based Ryan O'Neal's character on Jones, and on his Harvard roommate, future Vice-President Al Gore.
Dead Poets Society (1989)
Directed by: Peter Weir
Starring: Robin Williams, Robert Sean Leonard, Ethan Hawke…
Fun fact about it Robin Williams considered this movie to be one of his favorite films of his own, and considered Peter Weir to be the best director he had ever worked with.
Autumn in New York (2000)
Directed by: Joan Chen
Starring: Richard Gere, Winona Ryder, Anthony LaPaglia
Fun fact about it: Not screened in advance for critics. Both Richard Gere and Winona Ryder spoke out publicly against this move, saying it damned the film's credibility. MGM countered that the reason for the action was that they didn't want critics spoiling the film's "surprise" ending.