Atomic Blonde and other bad ass female assassins I love
David Leitch's latest directorial work Atomic Blonde arrived in theaters this weekend and it was met with both good and polarizing reviews.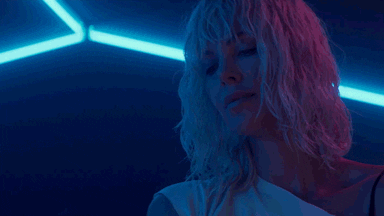 Atomic Blonde has the Academy Award winner Charlize Theron in the role of Lorraine Broughton, a top-level MI6 spy agent/assassin, and James McAvoy, John Goodman, Til Schweiger, Sofia Boutella, Toby Jones in the rest of the roles.
Theron also appears as one of the producers of the movie, but what other bad ass assassin female roles were there before Atomic Blonde? Let's look back at the best female assassin roles in movie history…
Or should I say… the female bad ass assassins I adore watching over and over again.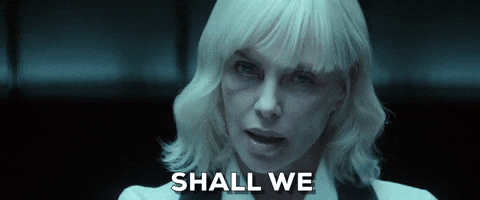 Kate Beckinsale as Selene
Movie: Underworld (2003)
Fun fact about it: Rhona Mitra, who was considered for Selene, would later play Sonja in Underworld: Rise of the Lycans.
Uma Thurman as the Bride (codename Black Mamba)
Movie: Kill Bill: Volume 1/2 (2003-2004)
Fun fact about it: Quentin Tarantino owns the "Pussy Wagon" and drove as his everyday vehicle to promote the release of Kill Bill: Vol. 2 (2004). He licensed use of it for the Missy Elliott music video, "I'm Really Hot". It also appears in the video for "Telephone" by Lady Gaga and Beyoncé Knowles.
Anne Parillaud as Nikita
Movie: La Femme Nikita (1990)
Fun fact about it: Bridget Fonda who starred in the remake Point of no return (the assassin) would later work with Luc Besson and Tchéky Karyo in Kiss of the Dragon.
Charlize Theron as Æon Flux
Movie: Æon Flux (2005)
Fun fact about it: Several of Charlize Theron's costumes, most notably her asymmetric white suit, were contemporary couture pieces by Fashion Designer Jean-Paul Gaultier.
Scarlett Johansson as Natalie Rushman / Natasha Romanoff
Movie: several in MCU
Fun fact about it: In several scenes of Avengers:The Winter Soldier, Natasha Romanov a.k.a. Black Widow wears a necklace with an arrow on it. This is a reference to her teammate Hawkeye. The necklace was Scarlett Johansson's idea.
Angelina Jolie as Fox
Movie: Wanted (2008)
Fun fact about it: Angelina Jolie says she based her role on Clint Eastwood.
Geena Davis as Samantha Caine/Charlene Elizabeth "Charly" Baltimore
Movie: The Long Kiss Goodnight (1996)
Fun fact about it: Samuel L. Jackson refers to himself as a "bad motherfucker". In Pulp Fiction (1994), this is what was written on his wallet.
Devon Aoki as Miho
Movie: Frank Miller's Sin City (2005)
Fun fact about it: The swords used by Miho (Devon Aoki) in this film are the same ones used by some of the Crazy 88 in Kill Bill: Vol. 1 (2003). That film's director, Quentin Tarantino, had been keeping them in the back of his garage.
Saoirse Ronan as Hanna Heller
Movie: Hanna (2011)
Fun fact about it: According to Joe Wright, Saoirse Ronan specifically requested that the studio bring him on-board to direct the film.