Amy Adams Is Relatable AF
You might have not used that same adjective to describe Amy Adams right? And you'd be wrong. Some might call her acting mousy, some might call her shy and always on the verge of tears and on the outside you'd be right. But that's because you haven't paid enough attention to her acting abilities, roles and especially her talent as an actress.
There are few actresses in Hollywood that are relatable like her. Meryl first comes to mind. But not that many else to be honest. And by relatable, i don't merely mean in their private lives (cause no Hollywood actress is) but in the way they carry each role. How believable they make each role, and how convincing they are in front of the camera. And Amy Adams is plenty of that. She can play airhead bimbo, a young and naive nun, vicious cult member, and a loving single mom down on her luck with the same conviction and grace.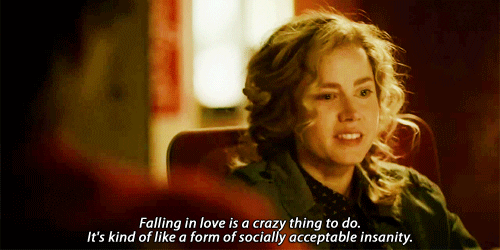 And i for one, can't wait to see her on the small screen in the latest HBO psychological thriller series, Sharp Objects. Adams serves as an executive producer on the TV series, and stars opposite Patricia Clarkson, Chris Messina,  Elizabeth Perkins and Matt Craven. She plays Camille Preaker, a reporter recently discharged from a psychiatric hospital. She returns to her hometown, trying to solve the murder of two young girls, all the while trying to overcome her own psychological problems.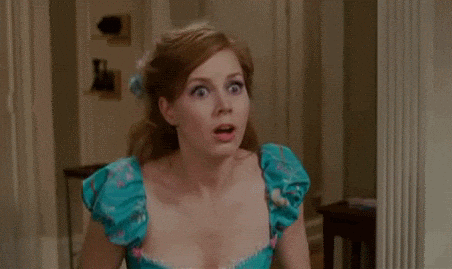 Sharp Objects's first episode aired on HBO yesterday, and i have no doubt that she'll be relatable once again. And by relatable, i mean the way she makes me feel. She caries the roles with such an ease that you feel that she's really a cult member, a single mom or even a nun. I'm right aren't i? You've notice that too i'm sure. She may speaks with soft whispers, she may looks like she's about to burst into tears and never stop crying for most of the time. And the fact that she picks heavy dramas doesn't help, but she's relatable in her acting. She manages to look pass her outer look and search that talent deep deep inside.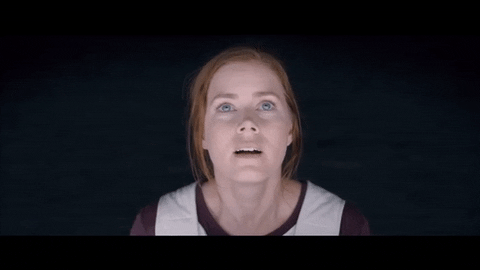 That makes her hard to be typecast, and it actually makes her more likable with her audience.
Drop Dead Gorgeous (1999)
Director: Michael Patrick Jann
Stars: Kirsten Dunst, Denise Richards, Ellen Barkin…
Fun fact about the movie: Both Amy Adams and Kirsten Dunst would go on to play girlfriends of Superheros. Amy Adams played Lois Lane in Man of Steel and Batman v Superman. Kirsten Dunst played Mary Jane Watson in the Spider-man series with Toby McGuire.
Catch Me If You Can (2002)
Director: Steven Spielberg
Stars: Leonardo DiCaprio, Tom Hanks, Christopher Walken…
Fun fact about the movie: According to the real Frank Abagnale, Jr., approximately eighty percent of the movie is true.
Junebug (2005)
Director: Phil Morrison
Stars: Embeth Davidtz, Alessandro Nivola, David Kuhn…
Fun fact about the movie: In the scene where Ashley (Amy Adams) does her sit up exercises, director Phil Morrison used a split screen, combining the performance of a real pregnant woman with Adams's head.

Enchanted (2007)
Director: Kevin Lima
Stars: Amy Adams, Susan Sarandon, James Marsden….
Fun fact about the movie: Over 300 actresses auditioned for the role of Giselle. Amy Adams was number 275.
Sunshine Cleaning (2008)
Director: Christine Jeffs
Stars: Amy Adams, Emily Blunt, Alan Arkin…
Fun fact about the movie: The filmmakers have said in interviews their story is based on a 2001 National Public Radio "All Things Considered" report about two women in the Seattle suburbs who started a biohazard removal/cleaning service. They are best friends, not sisters.

Doubt (2008)
Director: John Patrick Shanley
Stars: Meryl Streep, Philip Seymour Hoffman, Amy Adams…
Fun fact about the movie: Philip Seymour Hoffman lobbied for Amy Adams to be a part of the movie even threatening to leave the project if she wasn't cast.
Julie & Julia (2009)
Director: Nora Ephron
Stars: Amy Adams, Meryl Streep, Chris Messina…
Fun fact about the movie: Julia Prud'homme, who plays the bridge teacher in the film, is Julia Child's grand-niece.
The Master (2012)
Director: Paul Thomas Anderson
Stars: Philip Seymour Hoffman, Joaquin Phoenix, Amy Adams…
Fun fact about the movie: Philip Seymour Hoffman had his first drink in 23 years at the wrap party for this film, leading to a relapse of his alcoholism.

Her (2013)
Director: Spike Jonze
Stars: Joaquin Phoenix, Amy Adams, Scarlett Johansson…
Fun fact about the movie: Amy Adams said writer/director Spike Jonze would essentially lock her and Joaquin Phoenix in a room together for an hour or two every other day, and make them talk to each other. Jonze did this so that the actors could get to know each other better. Adams credits this for her and Phoenix's close friendship.

Big Eyes (2014)
Director: Tim Burton
Stars: Amy Adams, Christoph Waltz, Danny Huston…
Fun fact about the movie: For research, Amy Adams consulted with the real-life Margaret Keane who was in her late 80s. According to Adams, Keane was overwhelmed by the notion that anybody would want to make a film about her life.
Arrival (2016)
Director: Denis Villeneuve
Stars: Amy Adams, Jeremy Renner, Forest Whitaker…
Fun fact about the movie: Director Denis Villeneuve and screenwriter Eric Heisserer created a fully functioning, visual, alien language. Heisserer, Villeneuve and their teams managed to create a "logogram bible," which included over a hundred different completely operative logo-grams, seventy-one of which are actually featured in the movie.