All the times when Chris Hemsworth was NOT Thor
You probably know this face. And this body. And this actor. And the awesome character that he plays. Yup. Chris Hemsworth is back this month with probably the most recognizable character in his entire career.
That of Thor – God of thunder of course.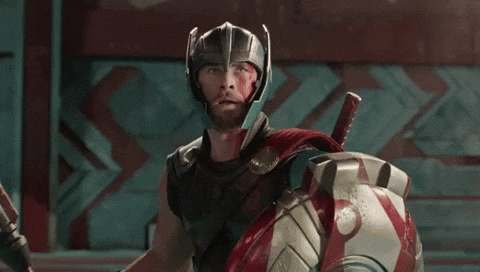 The Aussie actor is respiring the role of Thor in Thor Ragnarok- the third installment of the self-titled Marvel franchise. Directed by Taika Waititi, Raganrok plays a significant role in setting up Avengers: Infinity War (2018) and is the first film that Sam Neill and Jeff Goldblum have appeared in together since Jurassic Park (1993).
Chris's appearance in Thor Ragnarok will be 4th in his career (well fifth if you count the cameo in Doctor Strange), and he's yet to appear in Avengers: Infinity War next year but also in the Untitled Avengers film scheduled for 2019.
But for now I want to concentrate a bit on the movie in which he didn't played the role of Thor. From his first movie role in Star Trek back in 2009 right until his last year's role in Ghostbusters.
What are the times (and movies) in which Chris was NOT Thor?
Star Trek (2009)
Director: J.J. Abrams
Stars: Chris Pine, Zachary Quinto, Simon Pegg…
Fun fact about the movie: Simon Pegg did not audition for the role, he simply received an email from J.J. Abrams asking if he would like to play Scotty. Pegg said he would have done this for free, or even paid Abrams to be in the movie, if he was not offered a role.
A Perfect Getaway (2009)
Director: David Twohy
Stars: Milla Jovovich, Steve Zahn, Timothy Olyphant
Fun fact about the movie: In addition to working together on this film, Milla Jovovich and Timothy Olyphant have both worked on films that were adaptations of video games. Jovovich was in Resident Evil (2002) and its sequels; Olyphant was in Hitman (2007).
Cash (2010)
Director: Stephen Milburn Anderson
Stars: Sean Bean, Chris Hemsworth, Victoria Profeta…
Fun fact about the movie: Final film directed by Stephen Milburn Anderson.
The Cabin in the Woods (2012)
Director: Drew Goddard
Stars: Kristen Connolly, Chris Hemsworth, Anna Hutchison…
Fun fact about the movie: Joss Whedon and Drew Goddard wrote the script in just 3 days.
Snow White and the Huntsman (2012)
Director: Rupert Sanders
Stars: Kristen Stewart, Chris Hemsworth, Charlize Theron
Fun fact about the movie: Charlize Theron tore a stomach muscle while shooting a scene which required her to scream very loud.
Red Dawn (2012)
Director: Dan Bradley
Stars: Chris Hemsworth, Isabel Lucas, Josh Hutcherson…
Fun fact about the movie: Filmed in the Fall of 2009, halted by MGM's bankruptcy in 2010, and the controversy over using Chinese soldiers. The Chinese soldiers were changed to North Korean before releasing the film in 2012.
Rush (2013)
Director: Ron Howard
Stars: Daniel Brühl, Chris Hemsworth, Olivia Wilde
Fun fact about the movie: When Niki Lauda first saw 'Rush' he said "Sh*t! That's really me."
Blackhat (2015)
Director: Michael Mann
Stars: Chris Hemsworth, Viola Davis, Wei Tang…
Fun fact about the movie: All of the hacking terms and procedures used in the film are from real life.
Vacation (2015)
Directors: John Francis Daley, Jonathan Goldstein
Stars: Ed Helms, Christina Applegate, Skyler Gisondo…
Fun fact about the movie: Chevy Chase and Beverly D'Angelo reprise their roles as Clark and Ellen Griswold, and are the only actor and actress to appear in all five Vacation movies.
In the Heart of the Sea (2015)
Director: Ron Howard
Stars: Chris Hemsworth, Cillian Murphy, Brendan Gleeson…
Fun fact about the movie: Stars three comic book actors: Chris Hemsworth (Thor), Tom Holland (Spider-Man), and Cillian Murphy (Scarecrow) from The Dark Knight trilogy.
The Huntsman: Winter's War (2016)
Director: Cedric Nicolas-Troyan
Stars: Chris Hemsworth, Jessica Chastain, Charlize Theron…
Fun fact about the movie: Jessica Chastain was contractually obligated to appear in this film, due to starring in a previous film also distributed by Universal, Crimson Peak (2015).
Ghostbusters (2016)
Director: Paul Feig
Stars: Melissa McCarthy, Kristen Wiig, Kate McKinnon…
Fun fact about the movie: Holtzmann's hairstyle and glasses resemble her counterpart Egon from Slimer! And the Real Ghostbusters (1988).