All the times Meryl was real AF on film
Ladies and gents, you've probably heard about this lady. Meryl Streep. You may even have watched some of her movies, since she's been queen reagent of the acting profession for more than 4 decades and has been nominated for 20 Academy awards. She has 3 of those golden statues on her awards shelves, but for now I don't want to discuss her talent or her dedication that she brings to her roles.
Cause everyone already knows that.
What I want to focus on is her ability to transform into a real life character and make it Oscar worthy. By the end of this year she will return the big screen with the Stephen Spielberg directed biopic and once again she will enter the Oscar race with another outstanding performance.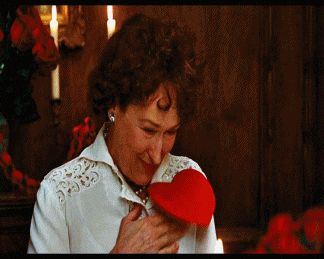 The Post is her second collaboration with Spielberg (after the brief cameo in A.I.) and the second with fellow actor Tom Hanks. The Post will depict the well know cover-up that spanned four U.S. Presidents pushed the country's first female newspaper publisher, Kay Graham (Streep) of The Washington Post, and its hard-driving editor, Ben Bradlee (Hanks), to join an unprecedented battle between journalist and government in publishing the Pentagon Papers.
But what are the other instances when Meryl played a real life character? Let's look back at them for now…. Shall we?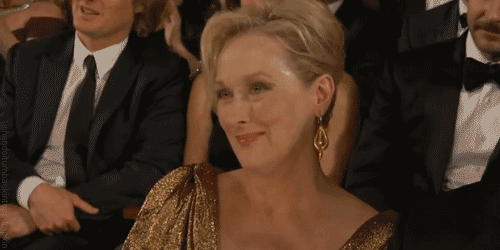 Silkwood – 1983
Director: Mike Nichols
Stars: Meryl Streep, Kurt Russell, Cher…
Fun fact about the character: Despite Karen's fame after her death for her activism, her three children never fully got over her leaving them with their father and his girlfriend after their parents split up. In NewsOK, the children were quoted saying, "To tell the truth, we were kind of glad that publicity died down after a while. It made it easier to move on. I really, really appreciate what she did for the world, I can't appreciate what she did for me, my brother, and my sister. People magazine reports that Michael Meadows' clearest memory of his mother is a swat on the buttocks for using a soft drink rather than milk in a bowl of cereal. "It's sad that you remember a BAD thing," he said.
Out of Africa – 1985
Director: Sydney Pollack
Stars: Meryl Streep, Robert Redford, Klaus Maria Brandauer…
Fun fact about the character: The town of Karen, just outside Nairobi, is named after Karen Blixen.
A Cry in the Dark – 1988
Director: Fred Schepisi
Stars: Meryl Streep, Sam Neill, Dale Reeves…
Fun fact about the character: In June 2012, Northern Territory coroner Elizabeth Morris officially declared that Azaria Chamberlain was killed by a dingo. "The cause of her death was as the result of being attacked and taken by a dingo", she announced to Darwin Magistrates court. "Dingos can, and do, cause harm to humans."
Music of the Heart – 1999
Director: Wes Craven
Stars: Meryl Streep, Cloris Leachman, Henry Dinhofer…
Fun fact about the character: Many of the children featured in this film are actual students of Ms. Tvaraz and were actually with her during the events (including the Carnegie Hall Extravaganza) that led to the establishment of the Opus 118 East Harlem Violin Program that helped to support Roberta in the public school system.
Adaptation – 2002
Director: Spike Jonze
Stars: Nicolas Cage, Meryl Streep, Chris Cooper…
Fun fact about the character: Susan Orlean was at first concerned that some people would think her portrayal in the film was accurate, but was then reminded how Charlie Kaufman portrays himself in the film.
Julie & Julia – 2009
Director: Nora Ephron
Stars: Amy Adams, Meryl Streep, Chris Messina…
Fun fact about the character: Because of Meryl Streep's height (5'6″) several camera/set/costume tricks had to be employed to mimic Julia Child's height (6'2″). Countertops were lowered, Streep wore extra high heels, and forced perspective camera angles were used.
The Iron Lady – 2011
Director: Phyllida Lloyd
Stars: Meryl Streep, Jim Broadbent, Richard E. Grant…
Fun fact about the character: Meryl Streep never met Margaret Thatcher in real life. She attended one of her lectures in 2001 at Northwestern University, where her daughter Mamie Gummer was a student.
Suffragette – 2015
Director: Sarah Gavron
Stars: Carey Mulligan, Anne-Marie Duff, Helena Bonham Carter…
Fun fact about the character: The shoes that Meryl Streep (Emmeline Pankhurst) wore in the film were the same ones that she wore in Out of Africa (1985) 30 years earlier. As the production did not have any shoes in her size, she was allowed to wear them.
Florence Foster Jenkins – 2016
Director: Stephen Frears
Stars: Meryl Streep, Hugh Grant, Simon Helberg…
Fun fact about the character: Florence Foster Jenkins was in an accident while in a taxi. She was unharmed, but gave the taxi driver a box of cigars because she could now hit a higher note than she could before the accident .
The Post – 2017
Director: Steven Spielberg
Stars: Meryl Streep, Tom Hanks, Sarah Paulson…
Fun fact about the character: This is the first onscreen acting film collaboration and star teaming of actor Tom Hanks and actress Meryl Streep. The pair have both previously been credited for two pictures the two have both worked on but not in a top billing acting context. Streep did voice work for The Ant Bully (2006) and starred in Mamma Mia! (2008) which Hanks respectively was a producer and executive producer on.