All the times Cate Blanchett was real AF
Cate Blanchett is a national treasure. Talented, gorgeous, versatile with Chameleon-like ability to transform into any character. Good, bad, real or imaginary. In her illustrious 2 decades long career he played a Queen, an Elf, Hollywood legend and dozens of fascinating characters.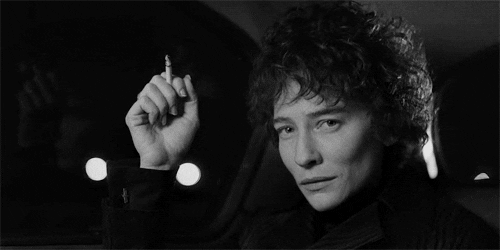 The Aussie actress made her on screen debut in 1997's Paradise Road, and managed to score an Academy Award nomination the following year. She played Queen Elizabeth I in the outstanding biographical film Elizabeth, and since then she's been a go to actress for any part. Hero, villain or in a 15 minute long supporting role, like she had in The Shipping News for instance.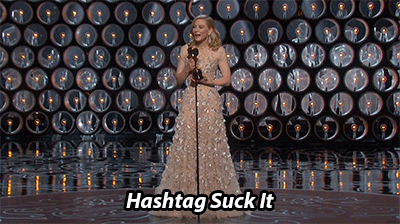 She has 2 Academy Awards under her belt, a loving family, scandal free marriage of 20 years and a creative freedom to pick and choose the roles that interest her. One of those fascinating roles is in Thor Ragnarok, the latest installment from the outstanding Marvel franchise, and once again she was brilliant on the big screen. She played Hela, the Norse goddess of Death and if you're interested in the film review of Thor Ragnarok… by all means… click here.
But for now let me remind you of all the movies in which Cate Blanchett played a real life character. Not an Elf, or Goddess, or literary character of any kind. A real life person that existed. Let's call this post… All the times Cate Blanchett was real AF (on film).
Elizabeth (1998)
Director: Shekhar Kapur
Stars: Cate Blanchett, Geoffrey Rush, Christopher Eccleston…
Fun fact about this role: 1998 was the only year that two performers were nominated for Academy Awards for playing the same character in two different films: Dame Judi Dench was nominated (and won) for Best Supporting Actress for playing Queen Elizabeth I in Shakespeare in Love (1998) and Cate Blanchett was nominated for Best Actress for portraying Elizabeth I in this film.
Veronica Guerin (2003)
Director: Joel Schumacher
Stars: Cate Blanchett, Colin Farrell, Brenda Fricker…
Fun fact about this role: While watching a football match together, Veronica (Cate Blanchett) tells the Tattooed Boy (Colin Farrell) that once she met Eric Cantona. Blanchett and Cantona worked together in Elizabeth (1998).
The Aviator (2004)

Director: Martin Scorsese
Stars: Leonardo DiCaprio, Cate Blanchett, Kate Beckinsale…
Fun fact about this role: Cate Blanchett's portrayal of Katharine Hepburn makes her the first performer to win an Oscar for playing a real-life Oscar winner (Hepburn won a record four).
Elizabeth: The Golden Age (2007)
Director: Shekhar Kapur
Stars: Cate Blanchett, Clive Owen, Geoffrey Rush…
Fun fact about this role: Elizabeth speaks German to Charles II, Archduke of Austria. There is in fact no historical evidence of Elizabeth having learned German. It is more like that, if they did not converse in English, they would have done so in Spanish, which Elizabeth was known to have learned, and Charles certainly would have, since one branch of the Hapsburg family was Spanish.
I'm Not There. (2007)
Director: Todd Haynes
Stars: Christian Bale, Cate Blanchett, Heath Ledger…
Fun fact about this role: Cate Blanchett wore a sock down her trousers to play Bob Dylan. The actress said it "helped me walk like a man."
The Monuments Men (2014)
Director: George Clooney
Stars: George Clooney, Matt Damon, Bill Murray…
Fun fact about this role: Rose Valland was a French art historian, member of the French Resistance, captain in the French military, and one of the most decorated women in French history. She secretly recorded details of the Nazi plundering of National French and private Jewish-owned art from France; and, working with the French Resistance, she saved thousands of works of art.
Truth (2015)
Director: James Vanderbilt
Stars: Cate Blanchett, Robert Redford, Dennis Quaid….
Fun fact about this role: Actors are only allowed to submit one lead performance if they are going for an Academy Award nomination for a leading role. Cate Blanchett opted to have her performance in Carol (2015) submitted for consideration instead of her equally well-received performance as Mary Mapes in this film. It proved to be the wiser choice, given Truth (2015)'s disastrous box-office performance.