Actually… The comedy-dramas suit Steve Carell perfectly
Steve Carell will end this year on a huuuge note. I know, I know I sound like Donald Trump. But he really will. He jumped into 2017 with a very familiar role (that of Gru in the third installment from the Despicable me franchise), but will end this year on a more solemn done. Oh and with the genre I think he's most comfortable with. The comedy-drama. Hear me out. Yes, he started his acting career in comedy, and since it's been the most recognizable thing about him. But like some of the greats before him (e.g. Robin Williams), he's been known as an actor who can do both at the same time and in the same movie. And can do them really good.
You see the comedy-drama sub-genre is hard to do right. Not just for the actors but for almost everyone involved in the show-business. I'll be the first to admit that not that many actors can do comedy-drama movies successfully but, luckily Steve Carell is the exception. Since settling into his first movie of the sub-genre, Little Miss Sunshine, Carell has been a force of nature there. You can say… it fits him perfectly actually. Let me explain.
If you take a good look at Steve Carell's career, you'll notice that comedy-drama movies are the second most dominant movies, and if you don't mind me saying his most quality ones. Sure, like I said, he's recognizable by comedy but he's best at the comedy-drama. That is not to say that he didn't toyed with hard core dramas. He did and was equally successful in them as well. He was awesome in 2015's Freeland and was even nominated for an Academy Award (in the Best leading actor category) for 2014's Foxcatcher. But really the comedy dramas are the ones you should be aiming for if you want the real deal.
Since Little Miss Sunshine, there is one coming up every few years and each more compelling than the other. Dan in real life and Stories USA (both in 2007) were was just a proof that Little Miss Sunshine was not an accident, while Seeking a friend at the end of the world was his boomerang move back to the low budget indie movies. Oh, and don't kill me about this… his role in The Big Short is I think his finest work yet. Forget everything else, The role of Mark Baum was a surprise even for me, a devoted fan of Carell, from waaay back… The Daily Show back.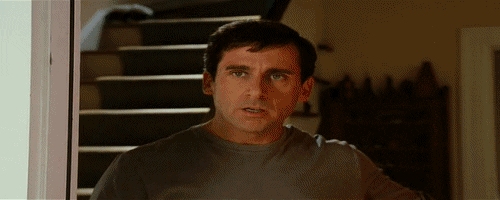 The anger, the disappointment, the cynicism, the hurt that was in his performance was unparalleled and it actually made me love and respect him even more. But like I said in the beginning. This year will be huge for Steve Carell, and I cannot wait for that. Why? Because there are 2 projects with him in the lead role that are coming to theaters and they are both phenomenal. Oh and they are both comedy-drama movies. I told ya he was good in it. Battle of the sexes, which opened this past weekend reunites him with Little miss sunshine directors Jonathan Dayton/Valerie Faris and he's once more considered to be a top Oscar nod contender. Carell plays Bobby Riggs and stars once more opposite Emma Stone. They both gained fine reviews for their portrayal of Billie Jean King and Bobby Riggs and you should definitely check that movie out.
Secondly, he's also part of the buddy road comedy-drama movie Last Flag Flying and again… I cannot wait. Directed and co-written by Richard Linklater, Steve plays a grieving father that needs to bury his son that has been killed in combat. Las Flying flag is about to have its world premiere next weekend at the NY Film Festival but will have wide release in November. The movie is apparently a sequel to the 1973 Hal Ashby film The Last Detail, and Steve stars opposite Bryan Cranston and Lurence Fishbourne in it.
So, yeah… The comedy drama sub-genre suits Steve Carell like a glove, and I'm happy to report that you can see him in plenty more of that until the end of the year. But if you really like him in comedy and just comedy… You can always re-watch 40 year old virgin. It's up to you.