A word… or 358 about the second greatest role in John Mahoney's career
You've probably heard the news. The sad news. Acclaimed TV and film actor John Mahoney died yesterday at the age of 77. The British born actor was best known for his role of the retired cop Martin Crane in the cult TV show Frasier, for which he won numerous awards.
Notoriously private and reserved man, Mahoney rarely talked about his private life, and focused more on his work on TV, on stage on the big screen. Throughout his rich and lustrous career, Mahoney collaborated with artists like Barry Levinson, Cameron Crowe, Roman Polanski, the Coen brothers, Ben Stiller, Rob Reiner and was considered a versatile character actor among his peers.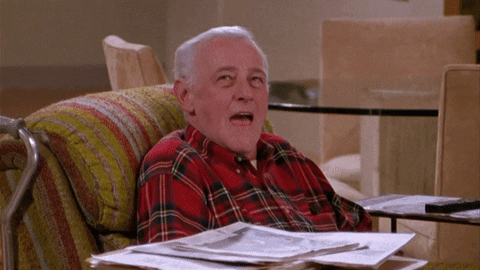 And while he's best known for his role of the grumpy Martin Cane, let me tell you about one amazing role of his, that I think is gravely underrated.
The role of Mr. Fitzpatrick in Ed Burns's – She's The One. Sure Ed was there, and so were Cameron Diaz and Jennifer Anniston (Jen at the peak of Friend's fame). But the role of Mr. Fitzpatrick is a thing of a beauty. Tough, fowl mouthed, sarcastic, opinionated and hilarious patriarch of the Fitzpatrick family, he was kind and loving father at the same time.
It was probably the finest role that Ed Burns had ever written. I think he truly enjoyed developing that character as much as Mahoney enjoyed playing it. I mean the man called his two grown sons, Barbara or Dorothy or Princess, with a dash of that fatherly wisdom (and New England accent), that only Mahoney could deliver. It's the role that I like to call, the second greatest John Mahoney role. Seriously… He may share the screen with Harrison Ford and Cher, but what he did with this role is something to behold and cherish.
I loved the scenes of Mr. Fitzpatrick and his sons Mickey and Frances (played by Ed Burns and Mike McGlone) so much. They were tough and affectionate, and they showed an Irish Catholic family with all of the flaws and virtues in the world. So, let's honor Mr. Mahoney's legacy and talent with a quick reminder of his probably second best role.