A quick reminder of the Oscar's mix-up (one year later)
It's finally here. Oscar night. Yup. Tonight the best in the film industry will be awarded with one beautiful golden statue and I as a film buff cannot wait actually.
The 90th Academy Awards ceremony even has a returning host (Jummy Kimmel) and returning presenters. Yes, you've guessed it. Warren Beatty & Faye Dunaway are reportedly returning to the stage to present the best picture award. It's apparently nice PR move from the Academy, and an attempt to amend to smooth things up after last year's fiasco at the very end of the ceremony.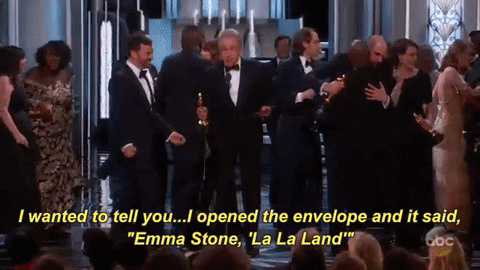 As you may all know, the wrong winner of the best picture category was announced, because of the envelope mix up. PriceWaterhouseCoopers partner Brian Cullinan didn't paid enough attention to the envelope which was given to the two screen legends. As it was shown later, he was busy texting backstage.
To not make similar mistakes tonight, several other people are in charge of guarding and handling the envelopes to the presenters, and they are all banned from using mobile phones or engaging on social media.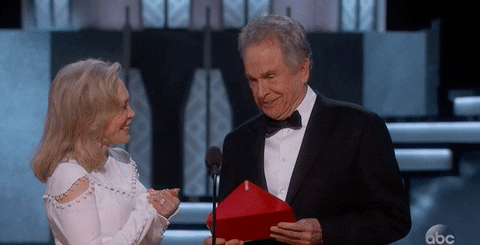 The shape of water has 13 nominations in the wake of the 90th Oscars edition, but for now let's take a trip down memory lane and let me remind you of this hilarious, yet embarrassing moment at the last year's Oscars.