A look back at There's Something About Mary (20 years later)
I know I may sound crazy with the following statement, but I saw There's Something About Mary for the first time, last month.
I'm going to pass the blame on that to the fact that I'm not a big fan of Cameron Diaz, and the most recent Farelly's project didn't interest me enough to look back at their finest work. Like… the comedies that the pair of them shot in the mid to late 90's. Dumb and Dumber and Kingpin are some of my favorite comedies of all time, but somehow There's Something About Mary never got to chance to interest me. It's not that I didn't had many other opportunities to see it before. For a while it was the go-to movie that was aired during summer break, and I remember playing at my local cinema in the late 90's.
There is something about Mary was actually a sleeper hit back in the 90's. It was the highest-grossing comedy of 1998 in North America as well as the fourth-highest-grossing film of the year. It also catapulted Diaz and Stiller into the limelight, but besides Stiller, actors Owen Wilson and Jon Stewart were considered potential candidates for the role of Ted Stroehmann. The film made $369 million worldwide, including $176 million in the U.S. alone. Roger Ebert gave it three out of four stars, stating "What a blessed relief is laughter. It flies in the face of manners, values, political correctness and decorum. It exposes us for what we are, the only animal with a sense of humor." Gene Siskel on the other hand ranked the film No.9 on his 10 Best films of 1998 (the final "best of" list he did before passing away).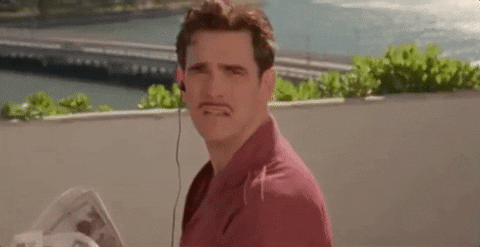 But I finally did get to see it and I actually loved it. I saw it with my fiance one lazy Friday night this past December. I remember being very cold out, and we without a single buck in our wallets, so we stayed in with some popcorn and watched it.
And although I didn't appreciate some of the pacing problems, i did enjoyed the humor, the comedic slapstick scenes and the performances, especially from Matt Dillon.
The man is not known for this particular genre, but I was actually impressed what he did with his dimwitted, lying, cheating and dog-electrocuting Patrick "Pat" Healy character. Magda (played by Lin Shaye) was another outrageous character, and my fiancée was actually happy that I loved it as much as he did. I particularly liked the dog scenes that Matt and Ben had in this film. Very different in style and execution, but oh so very funny. Those two scene just go to show the differences in the characters of Ted and Pat if you think about it. Magda is a wonderful exaggeration of a over-tanned, almost leather-y rick woman from Florida, and also hilarious like the rest of the crew. But let me talk about Chris Elliot for a second. That brilliant Chris. Oh my goodness. How creepy and funny was he in this movie? I've been a fan of his since Cabin Boy, and he definitely brings a new quality to the overall perception of the movie. I actually didn't care much about the musical numbers throughout the movie (although the lyrics accompanied the plot) and sometimes the grossed-out humor was a bit too much for my taste. However as much as i'm not a fan of Diaz, i have to admit she was awesome in the role of Mary. She was funny yet stoic, and with great timing in the delivery of the jokes.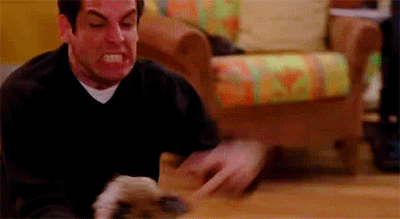 So, in honor of my future husband and the upcoming 20th anniversary of the release of There's Something About Mary let's take a look at some fun and useless facts about the movie itself.
Shall we?
Dropping Ted on the stretcher wasn't scripted. When it happened, they cut to make sure Ben Stiller was okay and then thought it was so funny they left it in.
The zipper scene is based on an actual incident when the Farrelly brothers' parents had to help a young man who caught himself in his zipper at one of their sisters' parties.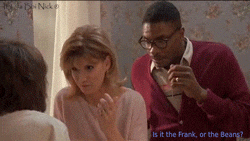 When Ted goes out to pee after talking with the hitchhiker, he encounters many homosexuals. Almost all of them are crew members.
Chris Farley was considered for the part of Warren. He later died during the time this film was being made.
Matt Dillon and Cameron Diaz were dating in real life during filming. They'd been together three years but broke up almost immediately after the movie was released.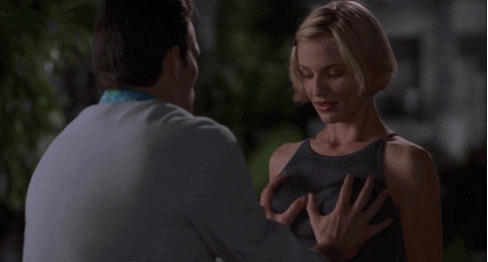 On The Tonight Show with Jay Leno (1992), Cameron Diaz admitted being the body inside the bag carried by the hitchhiker, played by Harland Williams.
The hotel where Ted stays in Miami, the Cardoza, is a real hotel, owned by Gloria Estefan.
Healy is correct when he identifies the building model as Art Deco.
The scene with the homosexuals is staged in a South Carolina Rest Stop (with South Carolina trooper decals and uniforms). This is based on a real case where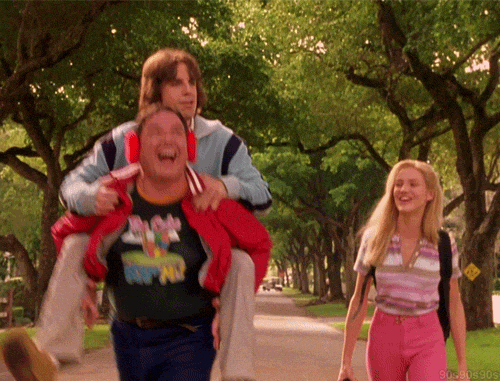 Troopers discovered that the stops were being used as meeting places for homosexuals to have anonymous sex. The troopers learned this after arresting a South Carolina state official "in the act" at one of the stops.
This is Ben Stiller's favorite movie of his own.
Cameron Diaz was always the number one choice to play Mary. The filmmakers thought she was the perfect woman.
Owen Wilson and Jon Stewart were considered for the role of Ted Stroehmann before Ben Stiller. Coincidentally, all three are left handed and were born in the month of November.
Ben Stiller and Jeffrey Tambor previously appeared in the movie "Heavyweights" (1995).