A look back at the original Jumanji… with some useless but fun facts
Well you've probably heard the news. Jumanji: Welcome to the Jungle opens this week. A standalone sequel to Jumanji (1995), the film stars Dwayne Johnson, Jack Black, Kevin Hart, Karen Gillan, Nick Jonas and Bobby Cannavale. Directed by Jake Kasdan, Jumanji: Welcome to the Jungle follows four teenagers who are transported into the video game world of Jumanji, and, playing as the characters they chose, must beat the game in order to return to the real world. The film is also a tribute to Robin Williams, star of the original film, who died in 2014.
Frankly the first round of rumors about a possible remake of Jumanji started to circulate back in the summer of 2012. In August 2015, the remake was confirmed when Sony Pictures Entertainment announced their plans to release the film on December 25, 2016. The initial response from the fans was mixed at best, and most of the criticism was actually aimed the decision to make a remake so soon after Robin's death.
Look I get the conundrum behind Jumanji: Welcome to the Jungle. A standalone sequel to Jumanji (as depicted on the movie's Wikipedia page) is a confusing oxymoron to be honest and with it, the PR department is just trying to explain a rip of sequel to a great movie. But a sequel that will most likely to have the face and not the personality of the original. As much as it pains me to say it Ocean's 8 is doing a similar thing but in totally different way but I'll get on the subject of Ocean's 8 tomorrow in a brand new post.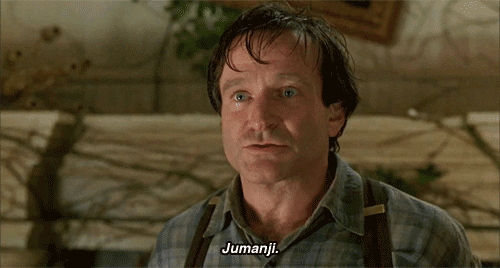 For now let's focus on Jumanji. Yeah that's right. The original 1995 adventure movie Jumanji. Directed by Joe Johnston, Jumanji was an adaptation of the 1981 children's book of the same name by Chris Van Allsburg and starred Robin Williams, Bonnie Hunt, Kirsten Dunst, Bradley Pierce, David Alan Grier, Jonathan Hyde, and Bebe Neuwirth in the roles.
In 2005, a similar film marketed as a spiritual sequel to Jumanji, titled Zathura: A Space Adventure, was released and was also adapted from a Van Allsburg book which was more directly connected to the Jumanji book, but the 1995 Jumanji was a box office success, despite its lukewarm critical reception. earning $262,797,249 worldwide on a budget of approximately $65 million and it became the 10th highest-grossing film of 1995.
In 2005 Jumanji was listed 48 in Channel 4's 100 Greatest Family Films documentary just behind Dumbo and Spider-Man, but what are the other useless facts that are worth knowing about Jumanji?
By all means…
Scroll down and take a look for yourself.
Robin Williams admitted that he did not need to act startled for the scene where Van Pelt is shooting at him, as the blank gunfire was extremely loud on-set.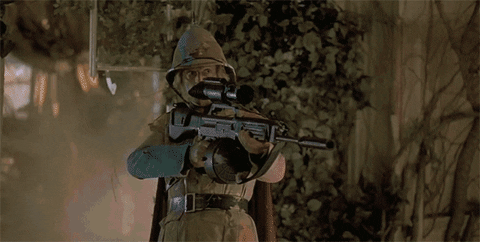 Kirsten Dunst and Bonnie Hunt greatly enjoyed working with Robin Williams, as he made everyone laugh on set. Dunst particularly liked his impression of Jodie Foster in Nell (1994) ordering at a drive-thru.
During a guest appearance on Clive Anderson All Talk (1996), a UK chat show, Robin Williams told a story about filming the scene where Alan wrestles a crocodile. He said that in one take he got a little carried away and thumped the crocodile with his elbow, forgetting that there was a man inside the suit. He heard a voice inside the crocodile yell "Hey!" in protest.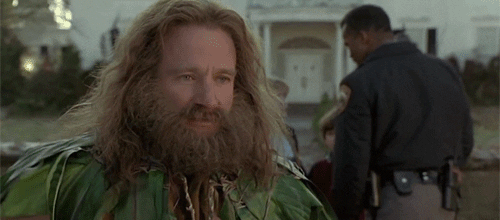 Scarlett Johansson auditioned for the role of Judy Shepherd.
There are 110 spaces in the board game.
Robin Williams would often give fake answers to people who asked him what the title meant. "I tell them it's an island in the Caribbean. Book your travel there early."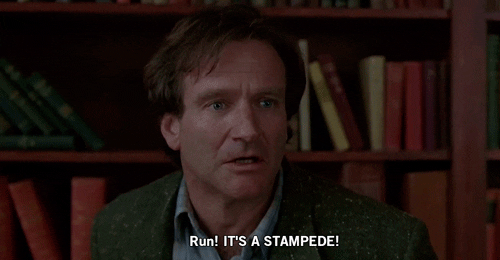 Roger Ebert criticised the film for being marketed as a family film, yet being far too scary for children. Even Robin Williams wouldn't let his children watch it.
Despite receiving top billing, Robin Williams doesn't appear until twenty-eight minutes into the film.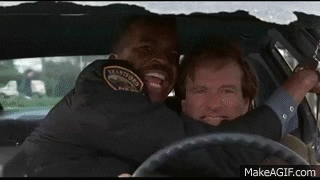 While Robin Williams was filming this movie, he was also filming a small supporting performance in Chris Columbus's movie Nine Months (1995).
Kirsten Dunst and Bradley Pierce subsequently played siblings in the film The Siege at Ruby Ridge (1996).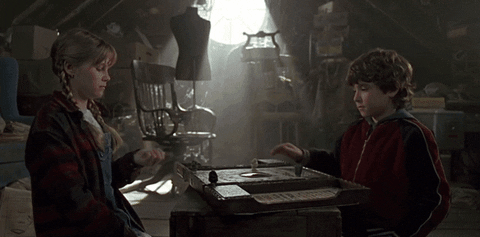 The characters played by Robin Willams and Bonnie Hunt are portrayed as being the same age in the film but in real life they are actually 10 years apart.