6 older and underrated Johnny Depp movies
All right now. Johnny Depp has been in the media focus this part week. The actor publicly acknowledged the personal and professional setbacks in the most recently published Rollin Stone magazine.
During the Rolling Stone sit-down, Depp admitted to spending a large sums of money supporting his very expensive lifestyle and that of his immediate family.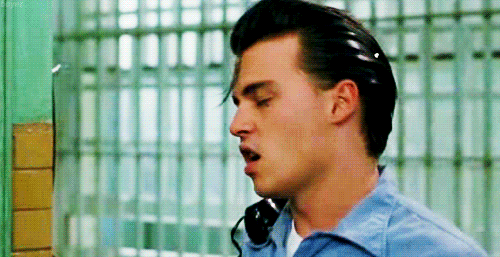 Add to that back taxes to the IRS, the very messy and prenup-free divorce, the many many homes, guitars, art pieces and vehicles that he bought his more than 600 million dollars fortune is now almost entirely gone. While the once respected and beloved Hollywood A-lister is facing a harsh time in his personal and professional life, he's yet to appear in several great movie until the end of the year.
There's the much anticipated Fantastic Beasts: The Crimes of Grindelwald movie, the comedy-drama Richard Says Goodbye and City Of Lies – the biopic about the murder investigations of Tupac Shakur and The Notorious B.I.G. But while we wait for the latest releases of his upcoming movies, let's look back at some of his most underrated (yet much older) movies.

They're probably not that known to the general public or they have not been commercially successful. But they're still great.
Cry-Baby (1990)
Director: John Waters
Stars: Johnny Depp, Ricki Lake, Amy Locane…
Fun fact about the movie: Johnny Depp hates to dance, but Waters convinced him to for the film.
Arizona Dream (1993)
Director: Emir Kusturica
Stars: Johnny Depp, Jerry Lewis, Faye Dunaway…
Fun fact about the movie: Filming ultimately took up to a year, with a three month hiatus, while director Emir Kusturica recovered from a nervous breakdown.
Nick of Time (1995)
Director: John Badham
Stars: Johnny Depp, Christopher Walken, Courtney Chase…
Fun fact about the movie: The bulk of the movie was shot almost entirely hand-held, using combinations of multi-camera and Steadicam set-ups. Even during the few actual dolly tracking sequences, the camera was hand-held, and operated from a dolly by a seated cameraman.
The Ninth Gate (1999)
Director: Roman Polanski
Stars: Johnny Depp, Frank Langella, Lena Olin…
Fun fact about the movie: The Don Quixote that Corso buys at the beginning of the film is the very famous Joaquin Ibarra edition, published in 1780, which is generally considered as the best, and most beautiful one. He also mentions the Hypnerotomachia Poliphili (Venice, 1499) printed by Francesco Colonna, dubbed "the most beautiful book ever printed". You can take a look at its amazing illustrations on the net.
Blow (2001)
Director: Ted Demme
Stars: Johnny Depp, Penélope Cruz, Franka Potente…
Fun fact about the movie: The actors snorted milk powder in the cocaine scenes.
Public Enemies (2009)
Director: Michael Mann
Stars: Christian Bale, Johnny Depp, Christian Stolte…
Fun fact about the movie: The Billie Holiday songs heard on the radio were not recorded until the late thirties, long after John Dillinger's death. She had recorded only two songs before the time of the film, Your Mother's Son-in-law and Riffin' the Scotch, neither of which are heard in it. (When Dillinger died in July 1934 Holiday was a little-known cabaret singer in New York, so it's unlikely a live show of hers would have been broadcast anywhere, let alone as far from her home base as Chicago.)